Your Chauffeurs
Experienced and passionate
Experience and Knowledge
Delivering the highest quality of service
Professional
Since its inception, Coralia has understood that the services provided must be personal, discreet and reliable. Therefore we are continuously training our team to maintain the highest standards in the industry. Our careful recruitment selection process ensures our team passionately take pride in their job and excel no matter how small or big the challenge is.
Informed
Our training manual is constantly updated to reflect technology changes and customer feedback. We are sharing knowledge internally about the latest restaurants and club openings, relevant route updates and procedures at airports, private jet terminals and other event sites. This will ensure that we are always equipped to efficiently carry out any assignment.
Your Chauffeurs
Our aim is to provide a remarkable experience to our clients
Training and Development
Passion and Professionalism
Delivering the Highest Standards
All our chauffeurs are fully committed to delivering a best in class service. Our rigorous selection process ensures our entire team is professional, experienced, considered and discreet. Needless to say, safety and punctuality are paramount at all times.
Considerate and qualified
Safe motoring and driving techniques combined with an impeccable personal presentation make our chauffeurs the best in the business. In addition to chauffeur etiquette, our staff are genuinely enjoying their work and are mastering the balance between covert and efficacious.
Coralia Concierge
WHY WE'RE AT THE FOREFRONT OF MODERN CHAUFFEURING
I would like to pass on my sincere thanks to the chauffeurs at Coralia. Always on time, the chauffeurs are very professional comfortable drivers that are polite, friendly and calm, making the journey for my boss respectful and pleasant.  They also take the time beforehand to look for the best route to avoid traffic jams. Each of the vehicles are high class and always immaculate. Coralia is a very reliable company, and I would recommend them to anyone!
Shirley R.

Executive Assistant to the CEO, Experian

Ofer and the team are consistently reliable, flexible and we fully trust them to complete all jobs to a high standard so much that Coralia is also used for personal work. The service Coralia provides understands the pace of our business and adapts to the constant changes to itineraries as well as independently following airport and traffic conditions. Ofer has a wealth of experience which is indispensable when planning tight schedules so that we can get our VIP's in the right place at the right time!
Emma R.

Executive Assistant, Apis Partners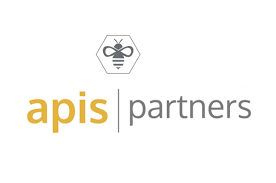 DISCRETION
MAKE ANY OF OUR CARS AN EXTENSION OF YOUR OFFICE, CONDUCT YOUR BUSINESS WITH CONFIDENCE
DYNAMIC
OUR DRIVERS KNOW AND CONSTANTLY RECALCULATE THE BEST ROUTE TO GET YOU TO YOUR DESTINATIONN
DECOMPRESS
LEAN BACK, SHUT THE WORLD OUT AND ENJOY A PEACEFUL AND RELAXING BREAK WHILST IN THE CAR
Skilled and qualified
CHAUFFEURS TO RELY ON
A journey is not just a journey
At Coralia, we take pride in providing a tailor-made service that goes beyond the driving aspect of the job. Our dedicated Chauffeurs instinctively accommodate our clients' needs when more is required of them, either by fading into the background unobtrusively or stepping to help if requested to do so. They can plan your day and make adequate suggestions to enhance your experience wherever possible.
Understanding our Clients
Our chauffeurs are trained to gauge the mood and sentiment of each client. Accordingly, they adapt the service to optimise the customer experience and ensure that the client is feeling comfortable throughout the journey. We aim to deliver the kind of service you are looking for, be it formal, classical butler-style chauffeuring or a more involved and consultative concierge style approach.
Our Cars
OUR CARS ALLOW YOU TO TRAVEL IN THE UTMOST LUXURY