Bespoke Services
Tailored Services For Your Needs
Bespoke Services
Your London partner on the ground
Lifestyle Management
At Coralia, we specialise in taking care of all your needs in London, from sourcing homes or commercial property for you London based office, be it rental or purchase, helping to find the perfect staff members, schools and tuition for younger members of the family. When it's time for leisure, we will take care of restaurant bookings and help to manage events, both personal and business. Our on the ground experience is build over 40 years in the city. Nothing is out of scope for us to satisfy your needs. We work closely with you and your team to understand your preferences and ensure you get exactly what you wish for.
Ground Transportation
In order to service and guarantee our clients ground transportation whenever its needed, we are proud to offer our owned fleet of cars, constantly being updated to provide the latest models available. Our fleet now consists of 2022 Bentley Bentayga, 2022 Mercedes EQS Mercedes V Class EQV (both fully electric) and a further 3 of our own Range Rover Autobiography Long Wheelbase models. We are awaiting delivery of our new Range Rovers later in 2023. Through our partners, we can take care of all your transportation in Europe and Middle East for seamless solutions.
Lifstyle Manangement
Rely on us to take care of all you needs
Ground Transportation
Luxury latest model vehicles are at your disposal
Relocation Services
Let us manage your move to London
I have been using the chauffeur services provided by Ofer Zilkha (now Coralia Limited) for over 7 years now.  He is very professional, engaging company, very discrete and his knowledge of food & drink establishments in and around London, is second to none.  I must also say that he is extremely patient for those rather erratically demanding clients; like myself.  I would not hesitate to recommend the services of Coralia and Ofer, for all occasions, corporate or private.
Simon Howley

Managing Partner, Bell Howley LLP

I would like to pass on my sincere thanks to the chauffeurs at Coralia. Always on time, the chauffeurs are very professional comfortable drivers that are polite, friendly and calm, making the journey for my boss respectful and pleasant.  They also take the time beforehand to look for the best route to avoid traffic jams. Each of the vehicles are high class and always immaculate. Coralia is a very reliable company, and I would recommend them to anyone!
Shirley R.

Executive Assistant to the CEO, Experian

Ofer and the team are consistently reliable, flexible and we fully trust them to complete all jobs to a high standard so much that Coralia is also used for personal work. The service Coralia provides understands the pace of our business and adapts to the constant changes to itineraries as well as independently following airport and traffic conditions. Ofer has a wealth of experience which is indispensable when planning tight schedules so that we can get our VIP's in the right place at the right time!
Emma R.

Executive Assistant, Apis Partners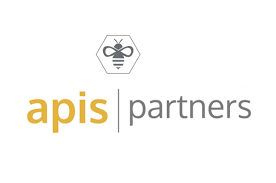 Contact Us
Have 
a bespoke request?
Bespoke Services
Travel Concierge
One Stop for all your needs – Beaches, Yachts and Ski Slopes!
As an additional service, working closely with our partners, we are able to provide you and members of your family with this benefit, a service second to none. Hand holding the process of suggesting travel itineraries based on local knowledge, managing hotel reservations, restaurant reservations, airline reservations, luxury yacht charter and local ground transportation. As well as further afield, we specialise in Italian and French Rivieras, Capri, Portofino, Monaco, Antibes and St Tropez. This is an area we know exceptionally well and visit properties frequently to ensure only the best is suggested.
It is an area we know well and only work with trusted properties around the world where booking through us adds value to your experience. Most importantly, allow us to take away the stress of having to coordinate everything and manage the entire process for you.
Business or Pleasure
Allow us to take away the stress
London Visit Itinerary Management
Allow us to curate a perfect visit
Concierge at your Disposal
If you are planning a London trip and would like us to be on hand to manage your visit, Let us extend our concierge service to you, fees based on daily usage. We can start by arranging for a meet & greet service at London airports, where our trusted greeter will meet you at the  door of the plane, escorting you through passport control and baggage reclaim, coordination with our Driver who will be waiting for you at arrivals with your preferred vehicle.
Hotel Reservations or Short Stay Apartment
Allow us to make hotel reservations for you and recommend our favourite properties to suit you needs. We can then work together on a bespoke daily activity plan throughout your stay in London. Should you prefer to stay in an apartment, we have a wide range of options available for short lets and can recommend suitable accommodation for you. We can also arrange housekeeping, a babysitter/Nanny and chef if needed.
Bespoke Days Out
Our speciality is recommending daily programmes that suits the needs of all family members. From guided London tours (Blue Badged Guides) from the comfort of your chosen vehicle. From famous London sites, to theatre bookings, sporting events and restaurant reservations, we will take care of everything you may wish to do. Needless to say, Windsor Castle, Oxford and Cambridge, English country side tours can easily be added during your stay. We can also arrange for Eurostar train tickets to Paris and manage your visit there, with driver, hotel and restaurant bookings as well as river tours and local heritage sights.
Above and Beyond
Our services don't stop there! If you would like shopping, we can arrange appointments with stores such as Chanel, Dior and Hermes saving you having to queue upon arrival. We can recommend Beauty salons, IV Drips (by a qualified MD). During the busy summer season, from Royal Ascot, Wimbledon or Formula 1 – we can arrange a perfect outing for you, sourcing tickets and managing transportation and hospitality packages.
Contact Us
Speak to our helpful team about your requirements