Our Cars
Mercedes Benz V-Class & EQV Class
Mercedes V Class 7 Passenger MPV
Versatile and Spacious
The Mercedes V Class is by far the best and only luxury MPV on the Chauffeur Circuit. It is a formidable workhorse capable of moving 7 passengers from A to B while treating them to the full Mercedes Benz Experience. This upmarket MPV has an executive look, plush and exclusive and is offering a pleasant, refined and comfortable ride. The luxurious interior features ambient lighting with three colour settings and fantastic Burmester surround sound system. Versatile and comfortable, this gargantuan MPV offers business executives, families as well as active sport-lovers the perfect luxury vehicle for all occasions. The full-leather interior is impressive, well-equipped with luxurious reclining seats, and an electrically operated sliding door on each side. The dark tinted rear windows will maintain your privacy and ooze exclusiveness. Proudly, our car is exempt from displaying the TFL Private Hire stickers to add to the exclusivity of this fantastic vehicle.
Book This Car
£80-£105 Per Hour

Minimum 4 Hours

£640-£840

Daily Rate (8 Hours)

£180-£395

LONDON AIRPORTS RATE
Book This Car
Make An Enquiry
OUR LUXURY MPV - A superb WORKHORSE
MERCEDES benz V CLASS
COMFORTABLY CARRY 7 PASSENGERS
THE SPACIOUS LUXURY MPV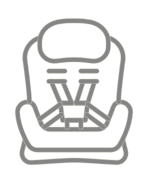 Child Seats
This MPV can safely carry up to 6 children accompanied by an adult and Coralia is happy to provide the correct and safe children seats for any age.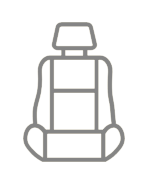 Car Seats
There are two rows of three comfortable leather seats facing each other. They can recline electrically and benefit from door compartments for water and refreshments.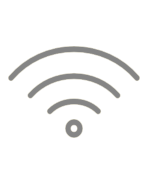 In-car WiFi
This beautiful Mercedes V-Class benefits from an amazing sound system and you can use our WiFi to connect and stream your own playlist.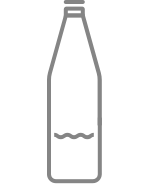 Complimentary Water
Coralia provides still water for all its passengers and we are happy to purchase for you any other non-alcoholic beverages and snacks you may prefer.
Rear Interior Features
Luxury MPV
Spacious Luxury
The luxurious interior features ambient lighting with three colour settings to suit your mood. The full-leather seating is extremely comfortable. This vehicle is well equipped with reclining seats which you access via two electrically operated sliding doors, one on either side. In-Car WiFi and Bluetooth to connect to the impressive Burmester surround sound system are available to enhance your journey.
Discreet and Comfortable
The tinted rear windows will maintain your privacy and our model is further equipped with opening rear quarter windows that are electrically adjusted. Further benefits include passenger controlled Air Conditioning and ventilation to match personal preferences. With 6 seats at the rear, configured in conference style, and numerous charging points,  this is the only luxury MPV to have.
ELEGANT AND PRACTICAL
THE ONLY MPV TO HAVE
Mercedes V-Class
See Our Typical Booking Rates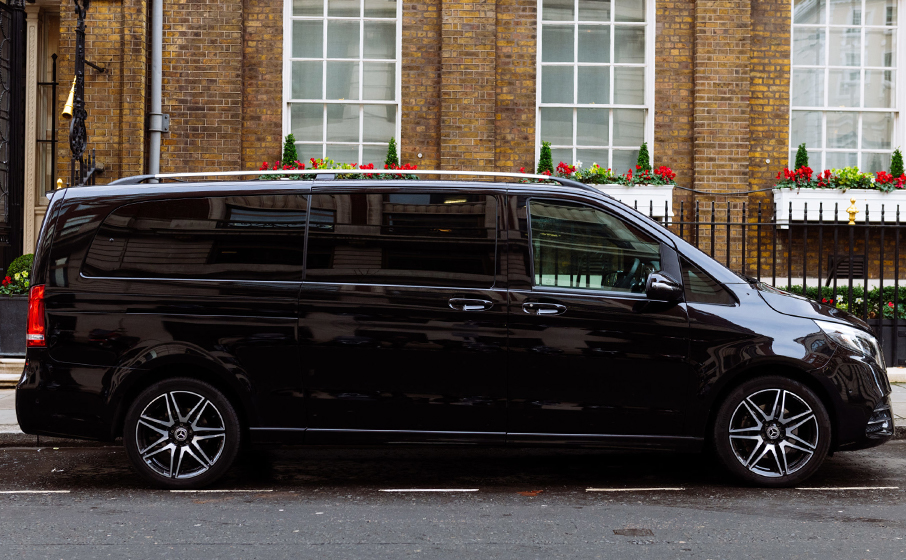 Mercedes V-Class
Seats

6 Seats Inc Driver

Luggage

6 Large & 6 Carry-ons

Engine

2.5 Litre V6
Case Studies
Unforgettable service tailor made to you